The Most Powerful Business Tool On Earth
Video On The Internet
92% of americans Claim to use YouTube on a weekly basis.
YouTube is the world's 2nd most visited website.
Only 32% of businesses in America advertise with YouTube and its regards as the least expensive most effective form of online marketing.
What Can I Help You
Your Digital Marketing Partner Who Gets it.
About us
Why Video Dominates Online
With the ability to reach all people everywhere instantly, video on the internet is quickly becoming a competitive advantage for all businesses. Gary Vaynerchuck said that 'businesses who don't understand that we are a media company 1st are vulnerable.
Video marketing is for you if you've already tried other things that didn't produce the results you want and you're confident on camera. How To Rank On The First Page Of Google In 30 Minutes Or Less
This presentation teaches small businesses the power of YouTube and Google in a live demonstration.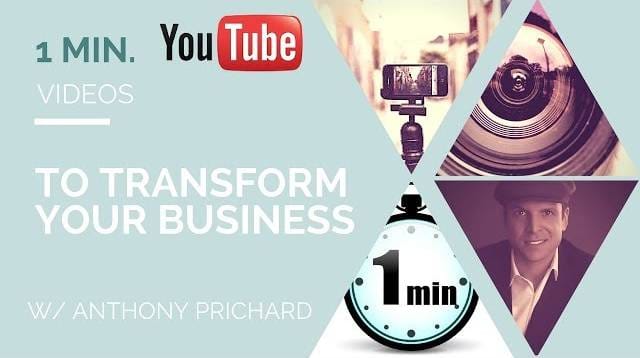 It shouldn't take more than
30 minutes to make a one minute video.
Services
What do we mean when we say,
Your Digital Partner Who Gets It.
Small business demands and requires growth. That's why we follow the tested model of MVP (minimum viable product). Startups understand the method for creating the most leverage for financing their growth and any small business can find themselves in startup growth mode when expanding into the next generation of their business. Of course it would be great if you could do everything at once but there is a way to start small and grow into more robust digital marketing by doing what matters most first. When you design a strategy that pays for itself the growth model always works. Book a call with us to see what it's like to work with a digital marketing partner who gets it.
Our Testimonials
Giving Your Brand A Voice
Our clients who delegate video communication to their forward facing employees capture the most sustainable growth.
I'm a long time filmmaker (35 years in Denver) I hire Anthony to get me results. I can make beautiful videos that tell your story but they are basically worthless unless people watch them. Anthony puts my clients videos in front of the right people and then he tracks the traffic so he can show my clients how they are increasing their sales with my videos.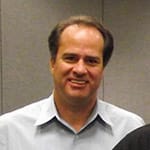 I was introduced to Anthony when he gave a presentation at a local business club. I hired him to consult with me and my four pizza locations. He's been a trusted advisor for me over the last 8 years and he's given me the confidence to create weekly video content that gets real results. I wouldn't keep doing it if it didn't work but it works! I'm so grateful for Anthony and his team. Our marketing is never a waste of time because everything we do has a purpose and now we can track and measure results so we can see what works and what didn't work so well. It's really nice for my business to be able to rely on predictable marketing results.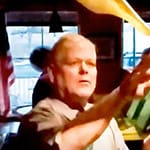 I hired Anthony to advertise my dentist office and he showed me how to capitalize on my 5 most profitable keywords. Now I'm growing my practice at twice the pace compared to before when I was with a different agency that was charging me twice as much.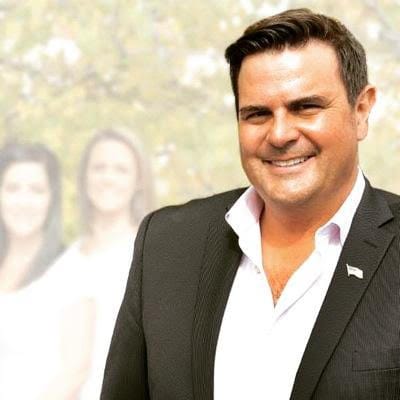 Anthony is a 5 star act all the way around! He has mastered Google Business and quick effective videos. He has helped our Cherry Creek Chamber grow it's reach with local key words, Thanks Anthony!
I have worked with Anthony on three of my businesses and he is AMAZING! Not only did he help take my businesses to the next level and all over the internet, but he really helped educate me in the process. I would recommend Anthony to anyone with no social media experience or someone who is an expert in the industry he can help. Thanks Anthony you truly are the best in your industry and I look forward to working with you again soon!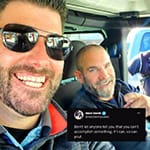 I hired Anthony to help me develop a compelling story through video. Not only did he help me get amazing footage but his deep knowledge in analytics and social media will help me get way more than I expected from the effort. He's great to work with and an all around nice guy. I highly recommend Anthony for your next project.

Anthony is great to work work with. He has help us increase traffic to our business using Facebook and You ube using videos. Thanks Anthony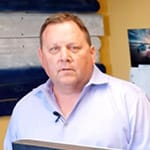 The characteristic that I like best about Anthony and his team is that they make sure that there are no unfulfilled expectations. In other words, Anthony has a big heart and is a man of his word. He care about the community as well as his clients. Their turn around is unmatched.
A1 Garage Doors. After hiring Anthony we saw an immediate increase in traffic to our website. He built us a new website and after that the quality of our premium leads increased significantly. He's been a consultant for us for over five years and helped us to tackle a trademark issue with a competitor that came in from out of state. His video advertising is something we haven't been able to find with any other advertising agency and that's why he's such an asset.
A Better Solution
Video is a great place to start
Don't expect to go from zero to hero overnight. Video communication is a skill that works at producing results but if you think you can 'wing it' and get away with it then you're in for a nice surprise. Here are three resources we've collected for you to take you from sad 
to sharp
.

Radio Show Recording
This is an introduction to the one minute video formula that anyone can use to get found on the first page of Google.

Schedule an Appointment
Or, if you're ready to talk out the details of your specific situation, schedule a no pressure clarity call with Anthony to see how these techniques could be applied for you and your business.

Our Podcast
Follow our podcast and learn the basics of establishing your digital marketing platforms. Get tutorials on ADA Compliance, Content Creation, Video SEO and more.